Family Addiction Intervention Recovery Group – Wilmslow Cheshire
"We were so stuck. Going round and round, down and down. We needed to ask for help"
You are affected by a family member or close friends problems. They may be a drinker, or drug taker, or gambler, gamer or be in the grip of problem eating patterns. In short, you feel you are running out of options and the strength to carry on anymore. Helpless and Hopeless, sick and tired of being sick and tired.
You are willing to learn, to ask for help and to take the time, put in the effort, such that you can move your family from addiction towards recovery.
How Can The Family Group Help?
In short, your friend or family member will be moved out of active addiction and into recovery by way of Family Intervention. The group is purposeful. The group will invite you to learn how to change what you say and do in a way to bring a previously reluctant person to the point where they will engage with help and treatment.
The Family Intervention process teaches, supports, motivates and empowers you to reclaim your life, and in doing so move from enabling addiction to helping a poorly person accept help.
You will learn about the dynamics of addiction in the family and how quickly and effectively you can combat this. Experienced Interventionists and Family Counsellors provide the education, therapy, insight and processes that help you treat this family condition.
Program Content
What is the problem? What is the Solution? Simple effective and comprehensive modules.
Rock Bottom. Enabling. Co-dependency. Boundaries. Treatment Options. Intervention.
Treatment Plan Weekly modules of education, therapy, group work and personal development to the point of addiction being ended within the family.
Learning and Practicing FACT. Family Acceptance Commitment Therapy.
About Us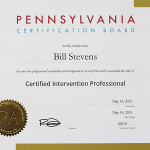 Bill Stevens is an accomplished experienced Certified Intervention Professional and ACT counsellor who specialising in all aspects of alcohol and addiction treatment.
We bring the Family Acceptance Commitment Therapy Model to all forms of addiction, all over the world.
We are a central point of expertise and knowledge for all aspects of addiction treatment, with proven pathways into many other treatment providers.
We are a private service.
Book Now
The Alcohol and Addiction Family Intervention Group is open now. (Subject to brief telephone assessment and space available)
Call RedChair on 0800 530 0012, email info@redchair.co.uk . We will call you right back.
Location:
The Affinity Centre
29a Water Lane
Wilmslow
SK9 5AR
Cheshire
Costs
£40 for Two Hours. (Additional family members £15.00 each) Paid weekly at the beginning of each session.
Course Material: Books and Handouts. Approx £25.00
Course Times
Thursday Afternoons. 1.30 – 3.30  Refreshments available.
Parking
Sainsburys car park. £2.10 for 3 hours.