Intervention
ACT Intervention Program
Intervene in one's own struggles with any form of addiction, or learn how to intervene for a loved one who is stuck.
Recovery
Recovery ACT Program
The heart of change. Adding RedChair Recovery ACT Program to your life. Make the change. Address any addiction.
Above & Beyond
Personal Development ACT Program
Where recovery is more than stopping. Gain your dream rich and meaningful life, with values, purpose, persective and effective choices.
Help Me
Freedom from active addiction needed now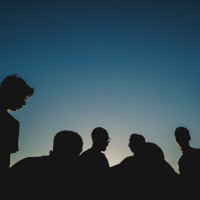 Help Us
We need intervention guidence for a loved one
The definition of insanity, is to keep repeating the same behaviour, yet keep expecting a different result.

Make the call now. Start the change process. Gain a rich and meaningful life
RedChair Treatment and Recovery Guides
Addiction in any form affects life in all areas. Start your recovery journey at any point with proven experienced hands-on help. From assessment to aftercare. For you? or someone else? Just starting a recovery journey, or need help maintaining and developing? We can help.
Bespoke Private Care Management, Provision and Support that fits.
No one is the same as everyone else. The best treatment for any condition is one that fits with your needs. RedChair Addiction & Intervention Recovery Services match care packages and support to what can best help you.
Family Intervention
Intervention for Drug, Alcohol and Addiction Problems
Interventionists ready and able to assist you in helping someone you care about to accept help and treatment right now.
Addiction is a progressive and wide-ranging syndrome that entangles and mangles anything that is important. Do you need help now? For yourself or another person? We can help. Vastly experienced therapists who can guide you, intervene with you and walk you and your loved ones out of active addiction and into active recovery
We take the approach of the whole recovery. Addiction, health, family, life hopes and dreams. We will guide you out of addiction and into recovery. You will have unique needs that require a skilled person to understand, then provide real answers, real solutions.
To intervene in another person's addiction can feel very uncomfortable. Family, friends and employers are often deeply affected by addiction, as one family member said,
'We have hit rock bottom, we are sick and tired of being sick and tired.'
Therefore, an intervention can be more about helping those who are inadvertently affected by drugs, alcohol and other addictions. Families and employers that decide to work with an interventionist are far better equipped to help the person who is addicted, and this often leads to earlier recovery.
'We all know that you cannot help someone until they ask for help, or hit rock bottom!'
This statement could not be further from the truth. Addiction and alcoholism function behind a layer of denial, a combination of self-repression, blackout and euphoric recall symptoms which leave a person unable to accept their problem.
A common response from those in addiction is to blame life circumstances on their behaviour, yet family, or colleagues, that decide to intervene will drastically change these dynamics, encouraging safe and prompt entry into treatment and recovery.
RedChair provides high-quality family intervention and will suggest the most effective way forward. Our success rate shows that this method is central in tackling addiction head-on. For free advice call, FreePhone 0800 530 0012. We are always happy to talk about any addiction issues that you or a loved one is facing.
Untangling the world of addictions by Sarina Wheatman This is my friend's gift to you. Real-world recovery. The power, pain and program that makes up a life. How do you stay sober? Reality Recovery invites you to make space for this. Good days. Bad days. Good Luck. Bad Luck. Grace & Favour. Robbers & wretches.…
Upon awakening, your mind is full of your autopilot history ready to advise and guide you to do what you have always done. This is not always aiming for the outcome you wish! ACT – Acceptance Commitment Therapy Accept uncomfortable feelings, thoughts and sensationsChoose my valuesTake ACTion ACT Daily Exercise Five Senses Grounding – Mindfully…
CRAFT Intervention Interview This podcast is Mr Robert J. Meyers PHd talking about CRAFT – Community Reinforcement and Family Training. In other words, you have a family member who refuses to talk about or go to treatment and you learn how to use CRAFT to help change this.
Free Consultaion
Free 15 minute telephone consulation. Assess, advise, guide and provide help. Help that is appropriate, accessable, affordable.